I like my risotto pure and simple. Usually I don't add any wine/butter/cheese to it because it's so comforting without it. But feel free to do so if you fancy it :) This pumpkin risotto is super simple to prepare and the perfect warming autumn dish. It's pretty much foolproof, just remember to keep stirring.


This recipe is enough for two servings.

Ingredients

1 (butternut) squash
200 gr. risotto rice
600 ml. vegetable stock
1 onion
Some salt/ground pepper
Olive oil

Optional:
A small glass of wine
Some herbs to season the pumpkin
A knob of butter
Parmesan cheese






Preheat the oven to 220 degrees celcius.

Start of by dicing the squash, I've used butternut squash but any edible squash or pumpkin will do! I you prefer you can remove the skin as I did, or leave it on. Place the sliced squash in an oven dish and sprinkle it with some salt and olive oil/herbs.

Place it into the oven for about 20/30 minutes.





Finely dice the onion and sauté them until they become soft and clear. Mix in the rice, stirring to give it a good coating of oil. Meanwhile, heat the stock in another pan and keep it at simmering point.

Add a soup spoon of stock into the rice and keep stirring until the stock is absorbed. If you prefer using some wine, change this first step with some white wine. Then add another soup spoon and continue doing so untill the rice is al dente. You could end up with some leftover stock or perhaps need to add some more boiling water at the end.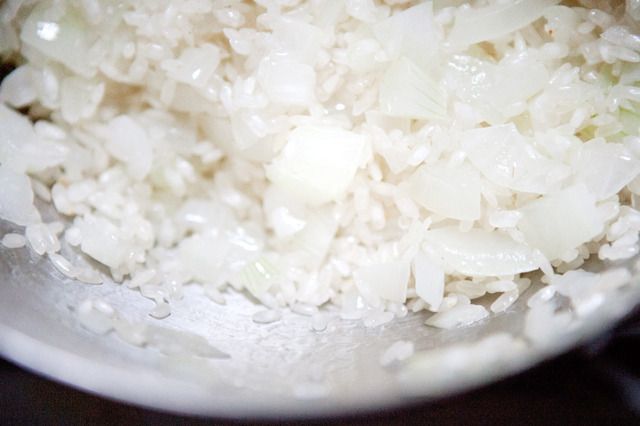 Add the oven roasted squash to the risotto and stir the mixture gently, giving it some time to mix in the flavours. This would also be the right timing to add some butter or cheese. But it tastes perfectly fine without, to be honest!

Enjoy!