This is a quick and easy recipe to make an amazing simple treat. The texture will end up being somewhere between a milkshake and frozen yoghurt. You can add and change the ingredients a bit to make your own perfect recipe. More coconut? Or perhaps even some raspberries? Have a go at it!


This recipe is enough for one serving (or two smaller servings).

Ingredients

A small cup of (soy/rice)milk
1 big frozen banana
2 tbs cocao powder
1 1/2 tbs grated coconut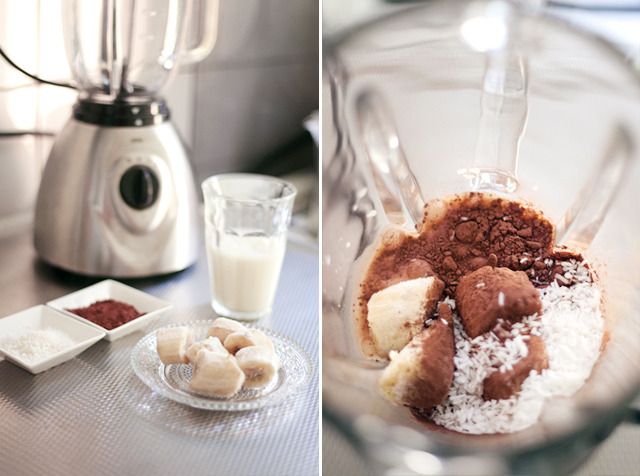 Bananas gone bad? Just slice them up and put them into your freezer. I always have some bags of frozen banana slices hidden in my freezer as they make the perfect ingredient to whip up some quick softserves and smoothies.

Let's start! Just put all the ingredients in a food processor or blender and process it until you've got a smooth structure without any banana chunks. If it's still a bit runny add some more banana. Pour into a glass, sprinkle with some grated coconut and that's it! Well that was easy, wasn't it?


Enjoy!